Current - 2018 MBA Officers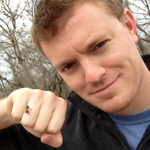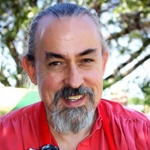 Vice President - Richard Threlkeld
--- Secretary - Carrie Anderson-Denton
--- Membership - Sandra Bowen
---
Sandra Bowen lives in Colleyville, Texas, and is in entering into her third season as a beekeeper. She and her husband Brad have four children and five grandchildren. Sandra is a former junior high and high school educator having taught in the public school system for seventeen years and in the private education setting for nine years. She enjoys beekeeping, gardening, reading, and traveling. Currently, Sandra has hives in Colleyville, Southlake, and Alvord, Texas.
Treasury - Anne Ingle
---
Anne Ingle lives in Arlington, Texas, with her husband Don and their three corgis. Their two children are grown. Their eldest, a daughter, is finishing her final year of graduate school at Penn State. The youngest, a son, is in the US Navy and stationed in Hawaii. Anne graduated from the University of Arkansas for Medical Sciences College of Nursing with a BS in Nursing. She is in her third year of beekeeping, and occupies the role of treasurer for Metro Beekeepers Association of Fort Worth. Anne maintains her beehives on their rural property in Erath county, where they raise Belted Galloway cattle.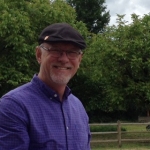 Programs/Class Teacher - Stan Key
---
Stan Key is a native Texan and has been a beekeeper since 1977. A life-long educator, he was a history and math teacher, and Principal and Head of School of schools in the Dallas-Fort Worth area, as well as in Brazil, Bolivia, Spain and Nicaragua where he served in American/International schools. Today Mr. Key teaches and mentors adults and children alike in beekeeping and other bee-related activities in Texas.
In addition managing his own bees, Stan owns a beekeeping supply company selling equipment, supplies, and honey in the Dallas/Fort Worth area. Mr. Key is a frequent speaker to Bee Associations in Texas, has written several articles, and speaks at schools and to other community groups each year.
Besides beekeeping he is a doting grandfather to 3 granddaughters that live in Georgia.
Web Master/Social Media - David Hawa
---
David Hawa is a resident of Hurst Texas, a graduate of Southern Methodist University, and is the acting webmaster for the Metro Beekeepers Association in Fort Worth. David is in his 5th year as a hobbyist level beekeeper and has attained the rank of apprentice beekeeper within the Texas Master Beekeeper Program in 2017. During his time working with bees David began implementing non-traditional practices and technology into beekeeping and has presented to bee clubs in both Texas and Oklahoma. David is a Lead Developer with the HiveTool Project and is working on other efforts in his spare time aimed at the implementation of beekeeping in schools, bee experimentation, and environmental trending projects. Youth Coordinator - Larry Cox
---